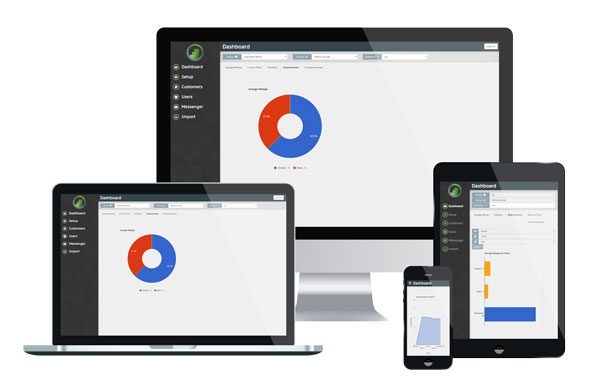 Customer feedback will always help you improve customer service, but no one likes to fill in tedious forms. Survey Stats is a targeted, integrable, quick survey system…
It gives you direct customer feedback on any service rendered, opening a direct line of communication to you. Send a survey request to your customers, and within minutes you have the power to know exactly what your customers think of your service.
A flexible online survey system that can work from anywhere with any device. Survey Stats is a white label system that can integrate with existing systems and your corporate identity.
Interactive Charts
Built on top of Google Charts API, you are able to graphicly see your feedback data on fully interactive charts.
White Label Integration
You can relax, because we can integrate with your existing survey systems and even your corporate identity.
Quick Survey
We handled the complexities in our system and gave your customers a quick survey they will love to do. The proof is in the pudding!